Cher, Plato and Magic Underwear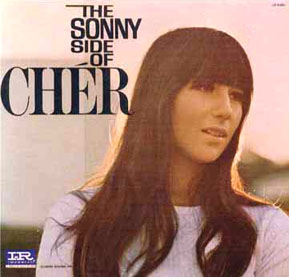 The First Essential Scary Truth
Political season always brings out the best in snarky from the citizens of the American Experiment.   These days the best dismissive comments always seems to come from social networking sites where people feel somewhat protected in the vast wasteland that is the Internet.
Today's best in Internet snark comes from Cher via her Twitter account.
I Feel if he doesn't get all his DUCKS IN A ROW we'll b forced 2 listen 2Uncaring Richy Rich! The whitest man in MAGIC UNDERWEAR in the WH
After reading the tweet, I was put in the Platonic state of mind – ie "rhetoric is a producer of persuasion."  And yes, Cher has persuaded me.  She has persuaded me that a 66-year old woman can sound like an adolescent.  Maybe it's the plastic surgery or maybe she still pissed at Sonny for running and winning Palm Springs congressional seat on the Republican ticket.
Or maybe she really does want to see Mitt Romney in his magic underwear…
Ads
Every Friday,
get 2 for 1 movie tickets
when you use your Visa Signature card.
Denizens of the Zola System