An American Reflects On St. Patrick's Day – By Guest Blogger Jennifer Maher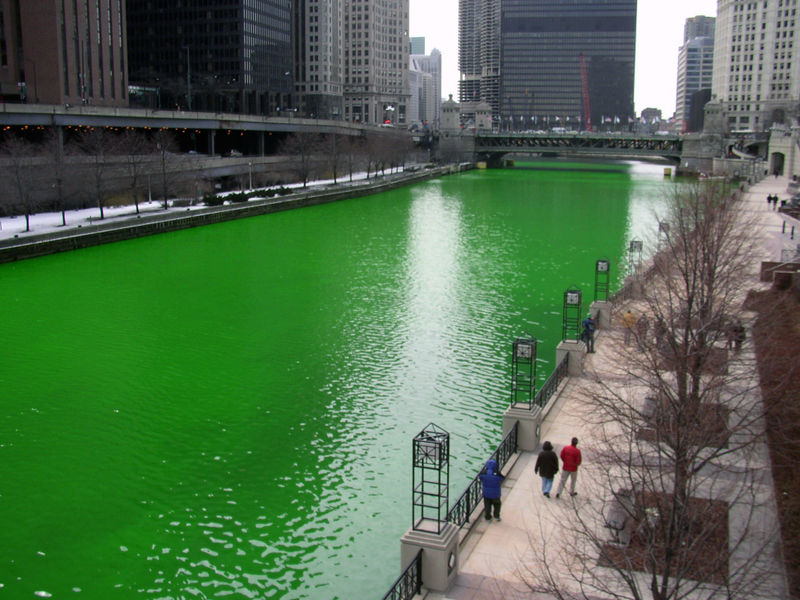 The Con
Today guest blogger Jennifer Maher offers yet another reason why we are fortunate to live in the United States of America.
Be safe and responsible out there today gang!
With apologies to the Irish who feel that America's St. Patrick's Day celebration is a trivialization of their culture, I see it as one of our better accomplishments.
To understand the progress, we need to look at the historical context. The majority of Irish immigrants were the Irish Catholics, who were generally from the lower strata of society, and they came to America to get out from under the Protestant landowners. Large Irish Catholic communities in Boston, New York and Chicago came into their own and that allowed them to start major celebrations for St. Patrick's Day.
In the beginning, the green of St. Patrick's Day wasn't associated with all things Irish, the Protestants were the "Orangemen," and to wear orange on St. Patrick's day was a deliberate provocation.
For those who weren't a part of it, the Irish conflict, which had social and political roots sunk deeply in the religious divide, was as incomprehensible as most Americans find the Shia/Sunni sectarian violence. My children, of some Irish descent, are growing up seeing images and hearing stories of the battles between Shia and Sunni, and they question how terrorism can be seen as a viable option. They won't grow up with memories of IRA bombings as news headlines. I'm sure when they have children, someone else will be embroiled in some kind of struggle for recognition, acceptance, power or freedom, which will dominate the newscasts of their time.
Here and now, in America on St. Patrick's Day, everybody can claim to be Irish, and enjoy their green beer or shamrock shake, silly hats and blinking buttons proclaiming their Irishness (even if it is Blarney) and perhaps take in a parade. Perhaps we have trivialized some of the finer points of Irish culture on this day, but in the process, we have cut aggressive, sectarian posturing down to size. That is something I am glad to raise my glass of Guinness to.
Slainte!
Ads
Every Friday,
get 2 for 1 movie tickets
when you use your Visa Signature card.
Denizens of the Zola System