The Gas Bill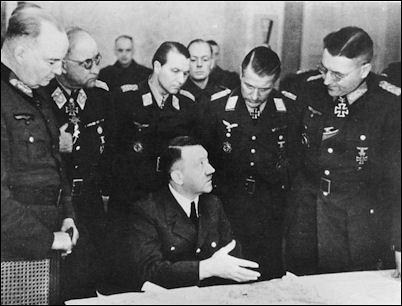 How Drunk Do You Have To Be To Get The Joke
I have spent the day in the company of the most humorless of our society.  Yes, I today was the day of the insurance agent.  Thus I must apologize for the late hour of today's missive.  However, I offer this joke to ease my spleen and hopefully pull a chuckle or three out of you dear reader.
During a recent investigation of The Furherbunker in Berlin, historians found a suicide note written in Adolf Hitler's own hand.
It seems Hitler killed himself because Germany's gas bill had topped out in the billions of Deutsche Marks.  And he just couldn't bear to see the Central Bank of Germany forclose on Bertesgarten.
Ads
Every Friday,
get 2 for 1 movie tickets
when you use your Visa Signature card.
Denizens of the Zola System