Mike Mills, R.E.M. And Aging Gracefully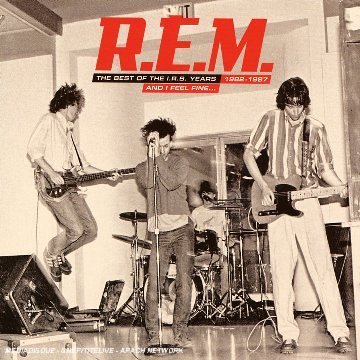 The First Essential Scary Truth
Post punk icons R.E.M. called it quits on Wednesday after 31 years of making music as an (nearly) intact unit.  Far removed from their mid 1990's heyday as the largest band on the face of the planet, R.E.M. leaves a massive legacy in the rock and roll arena for a band whose humble roots began in the early '80's DIY post punk movement.  If you can stay true to your musical vision and are willing to work your ass off then with a little luck perhaps you can have the success we've had – that's the lesson the Athens group appears to leave behind.
Facebook and Twitter is drowning in Gen X nostalgia over the group, which record/song was first heard, what important life date their music brings back etc.  For many of us who came of age in the 1980's, R.E.M. was the first band we can remember hearing whose music fell far outside of the Classic Rock format of FM radio.  Certain friends, like resident Beauty Pill genius Chad Clark, would rush out to buy every new release on the day it hit Tower Records on Broadway.  Loving the new direction Stipe, Mills, Buck and Berry found to take their jangly sound.
R.E.M. lost me somewhat with 1988's Green.  Completely bewildered me with 1991's Out Of  Time, brought me back with the tune 'Man on the Moon' and then lost me for good shortly thereafter.  I knew they were still together but I could have cared less about anything the Athens boys produced after 1995. They were playing stadiums and had seemingly become the same bloated faceless, inhuman rock and roll monster they once despised.  But can you really blame R.E.M. for taking that step into rock and roll super stardom?  As their audience grew so did the expectations.  Wasn't it another tight little quartet out of Muswell Hill who said 'Give the people what they want?'
Two years back, while working the service bar at Del Posto, I was warned the owner/celebrity chef would be using one of the private dining rooms to fete R.E.M.  My 40th birthday was fast approaching and I was in a reflective cranky mood.  All I wanted to do on a slow Sunday was close the bar down and get out into the wilds of a New York I no longer recognized.  Dealing with high profile guests, especially if they happened to be the owner and his rock star friends, was something I wanted to avoid.
Precisely at 8pm the owner walked in with Michael Stipe, Mike Mills, significant others, a posse of three and a PR intern along for the ride.  A few hours passed, food wine, booze and stories flowing.  Around 10:30, half an hour before closing, bass player Mike Mills stepped out for some fresh air and a bathroom break.  I smiled at him and asked how the party was going.
"Very well," he said.  Mills looked me up and down quizzically.  "Have we met before?"
Mills and I had met before, 1990, in passing, when I was working for SPIN.  Two of the editors had gone down to Georgia to interview the band.  During the interview, drunken frivolity between then drummer Bill Berry, guitarist Peter Buck, Mills and the editors had ensued.  When it came time to transcribe the tapes no one could understand whole sections of the tapes.  Mills and Berry were in town and stopped into see if they could remember what all the slurring was about.
After chatting about SPIN, this and that, what I was writing, why Buck didn't make the dinner et al, Mills asked why I looked so glum.  "I'm turning 40 in two weeks.  I'm a little bit freaked out," I said.
"Don't be, my 40's have been great, man.  The best decade of my life," he said.
"You're over 40 now," I said shaking my head.  Yes, he was over 40.  And now, the original R.E.M. fan base was turning 40 as well.  We are all hitting middle age.  Some gracefully, Mills looked much younger, some hitting the wall hard.  But it was refreshing to hear other Gen X 40-somethings were aging and digging it.
"I'm telling you it's no big deal.  See this," Mills grabbed a lock of his hair.  "It's Clairol.  You learn to make adjustments and you'll have a great decade."  We made small talk for a few more minutes and then Mills decided he had to go back into the party.  "Pray for me, Alex," he winked.  "I'm not as young as I used to be."
The irony of talking about aging with a full-fledged rock star about aging was not lost on me.  Aside from some of Lester Bangs writings, the occasional Lou Reed or Pete Townsend tune or whole albums by Dylan, Leonard Cohen, Tom Waits and Bob Seger, rock and roll, along with it's various sub genres, remains a musical form for the young.  It would be nice to see various acts, say the Rolling Stones or Metallica, discuss the verities of age instead of trying to remain 23 forever.  Mike Mills's pep talk remains one of those epiphany moments in my life where I realized getting older didn't have to mean becoming a gnarly, crusted old man.  There was a whole lot of life left to live after 40.  Mills also sent me back to my R.E.M records where the band lost me at Green, got me back for a sec with the song 'The Man on the Moon' and then lost me again.
The party broke up around 1AM; long after the restaurant closed and the last guests had left.  Mills sat at the piano, plucking out a melody for the 30 something blonde woman who was his date for the evening.  I walked by going to the kitchen and Mills grabbed my arm.  "Remember Alex your 40's are going to be great," he said.  Then he grabbed a lock of his hair.  "It's all Clairol!"
Ads
Every Friday,
get 2 for 1 movie tickets
when you use your Visa Signature card.
Denizens of the Zola System